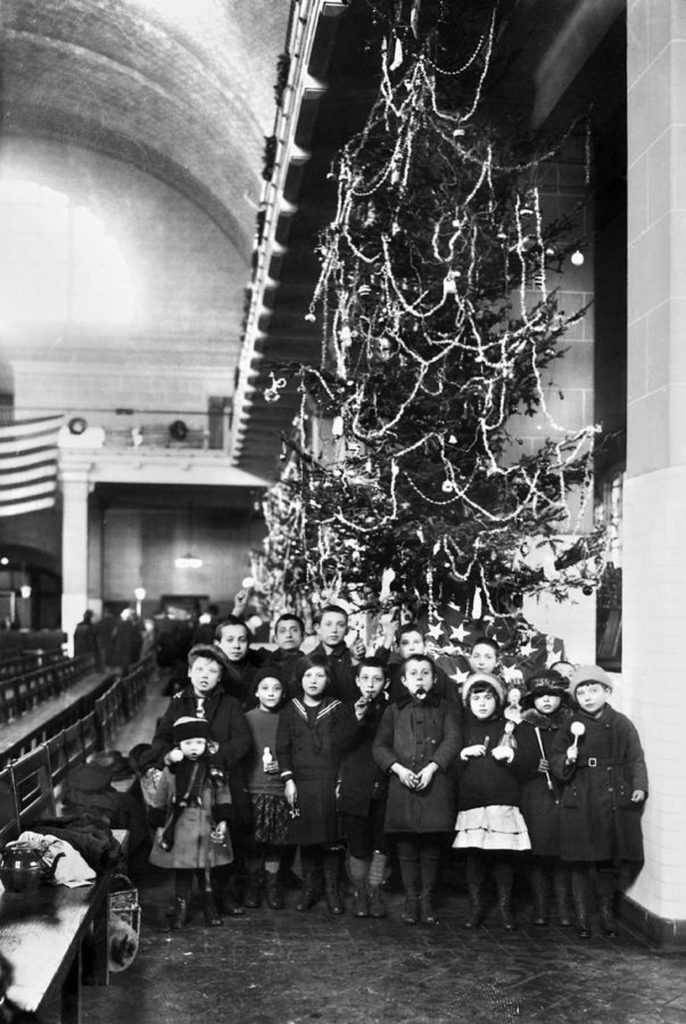 This year, we continued the annual tradition of decorating the Great House at the Crane Estate for Christmas, filling it with origami paper cranes and other hand-crafted paper-based decorations. The theme this year was a vintage Christmas, so we featured many 1920s Christmas portraits and card images. These included children and families surrounding Christmas trees, flappers dancing, Harlem men and women in fur coats, and young immigrants gathered around an Ellis Island Christmas tree, among many images. Light-hearted vintage Christmas images also made an appearance: dogs and cats, sleighs and snowmen, and Santa (of course).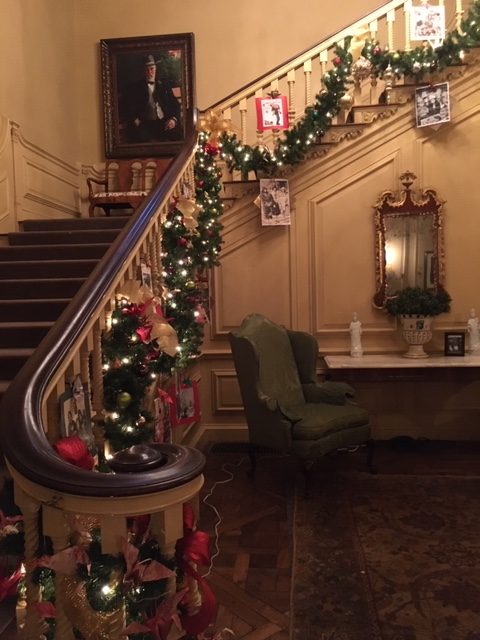 Volunteers helped prepare and hang these historic images in the Grand Staircase. We thank the Trustees of Reservations for welcoming our exhibit at the annual Christmas open house at the Crane Estate in Ipswich, MA. That exhibit is underwritten by the Institution for Savings, whose sponsorship then allows us to fund and organize this Polar Express event at Children's Hospital Boston.
About the Childrens Hospital Event: In early December, patients and families at Childrens Hospital Boston enjoy the start of a week-long winter festival that highlights the Christmas book Polar Express. The event also includes several days of interactive holiday crafts and activities, and culminates with distribution of "Believe" brass sleigh bells.